Baby Anson, one half of a pair of twins.
Awwwwwwww.
Isn't he adorable?

- I'm really not the kind who gushes over babies but he just lunges at your heart with his laughter. He just wants to play with me, I could do anything and he'd laugh like I just did the funniest thing ever.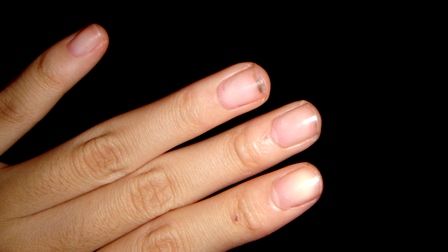 My poor blue black finger nail. I hit it hard somewhere but it wasn't till I removed the nail polish I realized there was dried up blood.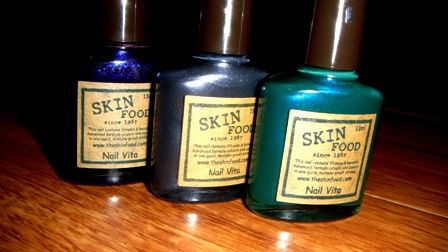 Three divine new colors~
I've been living out my days upside down.
I just got back from breakfast at Casey's. Basically we were bored and I was hungry so we went and bought ingredients and I made omelet du fromage. At two in the morning!
Its good that I've nocturnal friends too. Before the Christmas break started I was alone everyday till five because everyone had class. I read so many classics in that time I became quite dark for a period of time. =/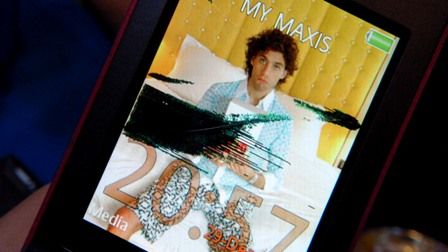 Cracked phone screen- Even Mika is upset for me.
"She's leaving now cause I just heard the slamming of the door,
The way I know I've heard it slam one hundred times before."
PS: I've got this rash on my leg and its driving me crazy. It feels like there are literally people running their fingers up and down my legs 24/7.