It's appalling to see what women's magazines publish sometimes. The other day I came across this tidbit: "The average woman is a size 16, most women want to be a size 2, however man's ideal size for women is a size 12."


So er.

We should not fight for what we want and instead succumb to mens ideals?

Why don't I lick your feet and lie down by the doorstep and let you wipe your shoes on me while I'm at it?


Maybe the message is not that extreme, but it still alludes the same thing, that the globalized idealistic standard of beauty should be determined by what men want. Why don't you just be happy whomever you are? Who cares if men like women with curves, who cares if men prefer their sandwich baloney, bread, cheese then vegetables,

MAKE YOUR OWN DAMN SANDWICH!


We do too much in the pursuit of appealing to men. And also, I'm in a foul mood so let me rant.



*I can't attend classes and let him waste my time any more.

I get suicidal tendencies.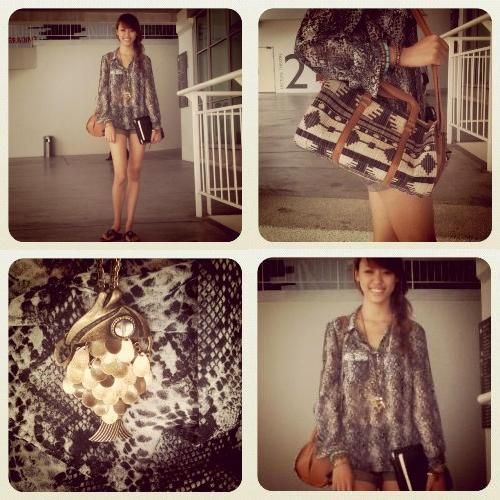 On a slightly more frivolous note:

Monday's outfit. I love my new ASOS bag.
"The only thing that could spoil a day was people.
People were always the limiters of happiness except for the very few that were as good as spring itself.
"

-Ernest Hemingway, if I were him I'd put a fullstop before "except".
PS: I've been getting bitten by mosquitoes a lot lately. Which is odd as I was never prone to getting mosquito bites. =/